Diversity and Inclusion: Moving Business Forward
Event: Diversity and Inclusion: Moving Business Forward, sponsored by the American Savings Foundation
Date & Time: Monday, March 25, 2019, 7pm
Location: Welte Auditorium at Central Connecticut State University, 1615 Stanley Street, New Britain, CT
Cost: Free
Who should attend? All are welcome!
Providing a diverse and inclusive work environment has become increasingly important in today's business culture. Although diversity and inclusion has been a topic of conversation for many years, there is still more work to be done to achieve satisfactory diversity and inclusion outcomes. More and more business leaders recognize that cultivating equity and creating a climate where unique perspectives are heard helps drive an organization's success from both the customer and employee perspective.
As part of the American Savings Foundation Lecture Series, COCC, a leading provider of technology solutions to financial institutions, will moderate a panel titled Diversity and Inclusion: Moving Business Forward on Monday, March 25 beginning at 7pm in the Welte Auditorium at Central Connecticut State University. The American Savings Foundation in conjunction with CCSU and COCC are pleased to provide a group of industry experts from banking, insurance, and higher education to discuss current, real experiences and how providing a diverse and inclusive work environment has driven success within their organizations.
The panel will be moderated by Lisa Jacobi, Senior Vice President & Chief Human Resources Officer of COCC, and will feature the following industry leaders to share their knowledge and expertise: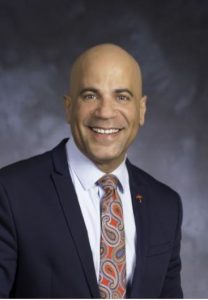 Fred Colon
Vice President, Chief Diversity Officer & Head of Organization Effectiveness, Travelers
Fred Colon is Chief Diversity Officer and Vice President of Enterprise Diversity & Inclusion, Enterprise Leadership & Organization Development, and Enterprise Talent Management. As a key player in the execution of Travelers' Diversity & Inclusion strategy, Fred continues to bring forth the leadership and mindset critical to advancing diversity and inclusion as a business imperative. (read full bio)
Andréa Hawkins
Partner, Clarion Group
Andréa partners with leaders to solve complex business challenges through a combination of leadership and culture strategies. Andréa comes to this work equipped with more than 20 years of executive and leadership experience in the Healthcare, Insurance and Financial Services sectors where she was responsible for leading strategic planning, transformational culture change, Operations Excellence, Large-Scale IT Programs, Accounting/Finance, and communications. (read full bio)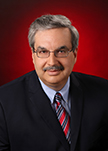 Jorge Perez
Connecticut Banking Commissioner
As Banking Commissioner, Jorge has jurisdiction over Connecticut's laws pertaining to state chartered banks and credit unions, consumer credit, broker-dealers, investment advisers, securities, and tender offers. In his capacity as Banking Commissioner, Jorge serves as a voting ex officio member of the Board of Directors of the Connecticut Housing Finance Authority, and ex officio member of the Connecticut Retirement Security Authority Board. (read full bio)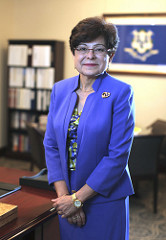 Dr. Zulma Toro
President, Central Connecticut State University
In 2017, Dr. Zulma Toro became the 13th President of Central Connecticut State University, the oldest publicly supported institution of higher education in Connecticut. She is the first female and first Hispanic president in Central's history. With an exceptional record of creating, fostering, and developing community engagement programs and activities, President Toro has a legacy of working with state legislators to enhance the social, economic, and cultural impact of higher education. (read full bio)
Lisa Jacobi
Senior Vice President & Chief Human Resources Officer, COCC – Moderator
As its Chief Human Resource Officer, Lisa focuses on four keys areas to ensure COCC remains competitive within the marketplace: Health & Wellness, Workplace Culture, Learning & Development and Human Capital Management. She has been a driving force in finding the right talent to power COCC's impressive growth, while shaping a culture that has made the company a preferred employer of choice for several years in a row. Lisa deeply believes that how COCC collaborates internally directly impacts the overall quality of service that its clients receive each and every day. COCC's strongest asset is its people, and keeping them highly engaged in the business mission ensures future success for COCC. (read full bio)
"Today's workforce is incredibly diverse and managing a culture that is inclusive has a tangible impact to a company's success," said Richard Leone, CEO of COCC. "We look forward to hearing from these panelists as they share lessons learned and the impact their actions have made within their organization that contributed to heightened employee engagement."
This diversity & inclusion panel discussion will be held in the Welte Auditorium at 1615 Stanley Street, New Britain, CT and will begin at 7pm. The event is free of charge. The panelists will take questions from the audience following the panel discussion. This is an exciting opportunity for businesses and individuals to learn how a diverse workforce creates a stronger business model. Please feel free to extend this invitation to others who may be interested in hearing more.
Convenient, free parking is available in the Welte Garage. Please click here for a map.