Internship Program at COCC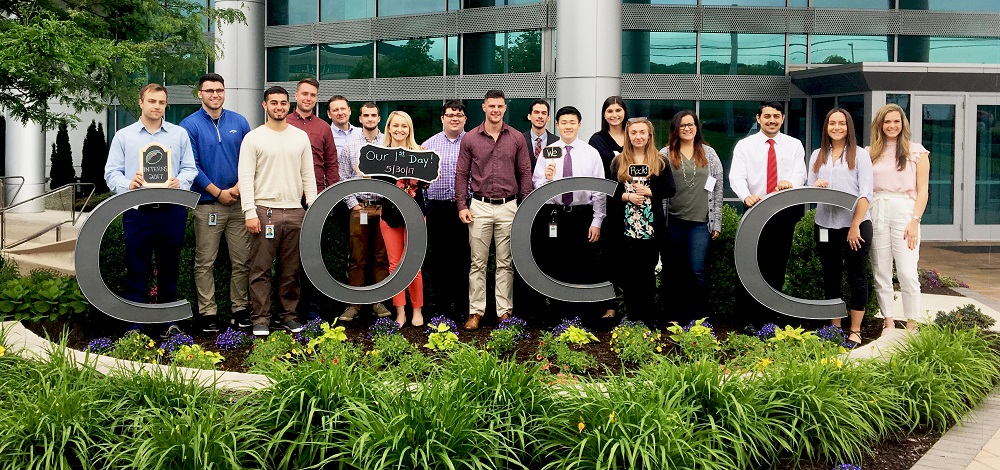 College students from a variety of schools and majors are invited to apply for summer internships in departments across the company. These robust opportunities don't just mean getting coffee and making copies—these are true hands-on internships. Interns have helped with major projects and have benefited from the chance to spend their summer working for a top-rated company.
Interns are invited to participate in a variety of team building activities including a bowling night and an end-of-summer group project. The project tasks the interns with demonstrating what they learned during their internship experience while providing insight into how we might improve the program for future interns. They are also encouraged to have fun and get creative! COCC will continue to take some of the ideas inspired by the group project and intern feedback in order to expand on this program to ensure that students get the most out of their time interning at COCC.
of interns agree that the internship gave the opportunity to apply education to work environment
of interns agree that the working environment was positive & enjoyable
I always felt as if I were another employee here doing the same work every one else was doing, and I never felt like a bother when asking questions. Everyone is extremely willing to help and will put what they're doing on hold to come over and assist.
I enjoyed getting to expand my knowledge on banking in general. I also enjoyed the events (50th anniversary party, intern bowling, etc.) that we had throughout the summer.
I enjoyed working on a new database that internal audit will use in the future. It was meaningful work that has a lasting impact on the working environment here.
Our College & University Partners