Fun Teambuilding Events!
Escape Room Competition
Yard Goats Game
Scavenger Hunts
Cookouts
Hiking
Lunch and Learns
Bowling
Trivia
College students from a variety of schools and majors are invited to apply for summer internships in departments across the company. These robust opportunities don't just mean getting coffee and making copies—these are true hands-on internships. Interns have helped with major projects and have benefited from the chance to spend their summer working for a top-rated company.
Interns are invited to participate in team building events and an end-of-summer group project. The project tasks the interns with demonstrating what they learned during their internship experience while providing insight into how we might improve the program for future interns. They are also encouraged to have fun and get creative! COCC will continue to take some of the ideas inspired by the group project and intern feedback in order to expand on this program to ensure that students get the most out of their time interning at COCC.
of interns agree that the internship gave the opportunity to apply education to work environment
Interns Hired into Permanent Positions
of interns agree that the working environment was positive & enjoyable
Software Development
As a growing fintech provider, COCC's software development teams are always looking for innovative problem-solvers with a love of technology. Our interns get hands-on experience developing, testing, and rolling out new solutions and products for our clients. Depending on the role, interns may be coding, researching issues, building tools to help with internal processes, or handling technical documentation for our core processor or mobile banking solutions.
Technical Services
COCC's Technical Services division provides stellar technical support to our clients for our various technology offerings – whether it's in the realm of cybersecurity, VMWare, cloud services, or general tech support. Our interns work alongside their teams to help COCC employees and clients directly with their software and technology.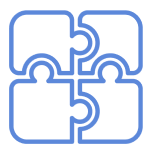 Corporate Services
COCC's Corporate Services division encompasses over a dozen teams who are dedicated to providing great service to the organization and keeping things running. Internships in accounting, auditing, human resources, and digital communications are available, and each offer hands-on work in our Southington office.
Image Capture Processing
Our Image Capture Processing division, also known as Item Processing, is one of the longest standing teams at COCC. This critical group is responsible for processing images and data for our clients, such as check images, remote deposits, e-statements, image ATMs, and more. Our interns hone their Excel skills while working on invoicing, customer support, and software related projects.
Customer Service
This division includes all of the dedicated individuals who provide outstanding client support for our ever-growing array of products and services. Here you'll find our relationship managers and client trainers, our conversions teams, our call center group, and many teams supporting specific applications, services, and products. Interns learn COCC software in depth to provide client support and casework, as well as contribute to research and data analytics projects.
Technology Operations
The Technology Operations division is responsible for the management of the technology infrastructure at COCC. Our Linux and Windows server admins, DBAs, network specialists, computer operators, and more ensure that COCC's tech is running smoothly – for both our internal teams and for our clients. Interns get hands-on cloud and networking experience with tools like VMWare and Cisco.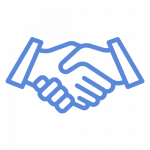 Business Development
COCC has been growing at a record pace, converting more and more new clients each year through our Business Development team.  From doing demos to providing quotes to helping existing clients adopt new solutions, our Business Development teams work hard to show prospective clients the COCC difference. Interns shadow and support the demo process, can work on pricing and sales projects, and support marketing initiatives.
I loved working with COCC, it is a company I would strive to continue working for in the future. My team was so welcoming and truly made me feel comfortable and valued throughout my experience. The tasks I was assigned were compelling, challenging, and informative. I was encouraged to work to my full potential without holding anything back.
I chose COCC because I had heard really positive things about the people at the company; that everyone was really pleasant to work with. Having a positive working environment was very important to me.
It was important for me to learn how the company efficiently operates on a normal basis and during COVID-19. My team has been fabulous! No complaints anywhere, everyone's been a dream to work with.
Our College & University Partners