Employee Training Classes in 2018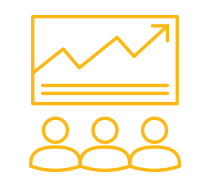 Find out what makes us one of the best places to work in Connecticut year after year
"COCC has provided tools and resources to us, such as enterprise servers, enterprise backup, and Security Operations Center, that would have been cost prohibitive if we were to try and bring these tools into the bank independent of COCC."
With increasing levels of interest and commitment, financial institutions are finding value in adopting innovative solutions and business models formed in partnerships with FinTech players.
Banks and credit unions simply cannot survive without addressing defense, detection, and risk management against the vast array of cyber threats that exist today.
COCC was honored with 39 other companies and two accelerator award-winners as the class of 2018.
read more