Employee Training Classes in 2018
COCC celebrates 50 years in business! Watch this video to learn more about what makes us a Top Workplace in Connecticut.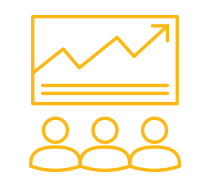 Find out what makes us one of the best places to work in Connecticut year after year
This spring, COCC's Cash Management Forum took place at our headquarters in Southington, CT and included 70+ cash management professionals.
Banks and credit unions simply cannot survive without addressing defense, detection, and risk management against the vast array of cyber threats that exist today.
With the increased focus on big data and marketing analytics, it has become more important than ever for a successful financial institution to focus on building quality customer relationships.
Ion Bank has chosen to utilize COCC's next-generation personal financial management (PFM) solution, developed by financial technology leader MX Technologies, to better help their customers take charge of their finances and progress towards their financial goals.
read more
We hope you can join us for three days of networking, learning, discussing and collaborating. As always, our focus with this event is to provide our clients with the information and insights that they need most.