Employee Training Classes in 2017
COCC celebrates 50 years in business! Watch this video to learn more about what makes us a Top Workplace in Connecticut.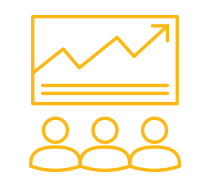 Find out what makes us one of the best places to work in Connecticut year after year
Banks and credit unions simply cannot survive without addressing defense, detection, and risk management against the vast array of cyber threats that exist today.
With the increased focus on big data and marketing analytics, it has become more important than ever for a successful financial institution to focus on building quality customer relationships.
This video success story features Chelsea Groton Bank, a financial institution based out of Groton, CT, that has been using COCC's cash management suite of services for their business customers.
March, 2018 – COCC, a leading provider of next generation technology services for community banks and credit unions, announced that its client, Ion Bank, has chosen to utilize COCC's next-generation personal financial management (PFM) solution, developed by financial...
read more
COCC will be moderating a Payments Innovation Panel on April 3 at 7:00pm at the Central Connecticut State University (CCSU) as part of the Annual Distinguished Lecture Series sponsored by The American Savings Foundation.