COCC's core solution offers the flexibility, automation and efficiency to empower your financial institution.
COCC's single platform approach to online and mobile banking is fully integrated with core and includes the features that your customers need and want.
COCC's single, turnkey approach to executive reporting provides streamlined, flexible data analysis to proactively manage your institution.
Flexible features, full integration with core and an automated, rules-based workflow engine are only a few of the offerings in our Cash Management suite of products.
Thank You to Our First Responders
Click here to see more products.
Employee Training Classes in 2020
Actions to end racial injustice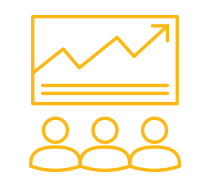 Find out what makes us one of the best places to work in Connecticut year after year
While operating your core, security, infrastructure and other solutions in-house may give a sense of control over your process, forming a technology partnership with a trusted company has many benefits. 
Not all core providers are built the same, ideologically as much as technologically. COCC has shaped our mission around providing community financial institutions with industry leading customer service and best-of-breed technology, all at a competitive price. 
Providing an open core offering with the same flexibility and responsiveness promised by the cloud is not the technology of tomorrow. It's right now. Learn how COCC's open architecture enables it to develop and deploy top-of-the-line banking technology. 
SOUTHINGTON, CONN. — COCC is proud to announce a new technology partnership with Fairfield Federal Savings and Loan Association. Headquartered in Lancaster, Ohio and with three locations in Fairfield County, Fairfield Federal has grown since its launch in 1895 into a...
read more