Employee Training Classes in 2019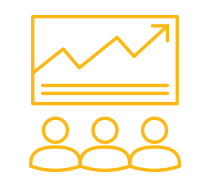 Find out what makes us one of the best places to work in Connecticut year after year
Providing an open core offering with the same flexibility and responsiveness promised by the cloud is not the technology of tomorrow. It's right now. Learn how COCC's open architecture enables it to develop and deploy top-of-the-line banking technology. 
Providing this level of additional service is indicative of the partnership COCC maintains with its clients, taking the extra step to ensure those institutions remain safe and secure.
"COCC has provided tools and resources to us, such as enterprise servers, enterprise backup, and Security Operations Center, that would have been cost prohibitive if we were to try and bring these tools into the bank independent of COCC."
This award highlights companies in various industries that change the workplace culture through leadership, organizational foundation, policy and environment, program implementation, and participation.
read more