About COCC
COCC is an award-winning client-owned financial technology company servicing financial institutions throughout the Northeastern United States for 50 years.
Our Cooperative
Launched in 1967, COCC was founded by its clients to provide them with more control over features, costs and the delivery of their technology needs. Many of these original founding financial institutions are still active COCC clients today. This unique cooperative structure has set COCC apart from the competition and is one of the driving forces behind the success of COCC and the financial institutions it serves.
Today, COCC is the fastest-growing financial technology company in the United States and recognized as a leader in delivering innovation and the quality service financial institutions demand and deserve. Effectively servicing over 100 billion dollars in assets with unmatched next-generation technology backed by superior customer service, COCC has established a track record second to none in delivering on their commitments.
COCC is the only financial technology company to have successfully migrated its entire client base from a proprietary legacy system to an open, next generation relational database core system. This migration has helped clients lower their operations costs, improve their ability to service their customers and position themselves to succeed in the increasingly competitive financial service market place.
No other company combines state-of-the-art technology and a client cooperative ownership structure. The result is that COCC's clients have come to realize the best of both worlds: advanced technology backed by a 100% focus on superior customer service.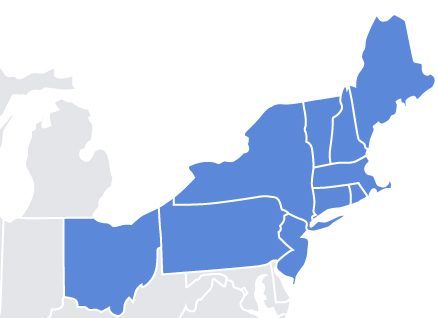 Where We Operate
New England
New York
New Jersey
Pennsylvania
Ohio
Employee Training Class Hours
Each client receives:
Highest ratio of customer service staff to financial institutions
Quarterly report cards/instant surveys
Superior client satisfaction rating 10 years in a row
Most ambitious visitation, training and education program in the industry
Shadow Days resulting in the best utilization of products
Top-Rated Customer Service
COCC's service reputation is unparalleled, with the highest ratio of customer service staff to financial institutions, superior client satisfaction ratings for 10 consecutive years and the most ambitious visitation, training and education schedule in the financial industry. COCC's mission is clear: to be a client-owned service organization with a focus on quality service delivery as opposed to profit and earnings per share. COCC's commitment to partnership is far greater than that of any competitor. COCC pledges to work closely with clients to ensure they are operating in the most efficient manner possible.
The Role of the Cooperative
COCC is a client-owned company with an independent Board of Directors comprised of CEOs elected from within COCC's client base. COCC's partnership is all-encompassing, from pricing to product direction to participation in financial institution strategic planning sessions, client committees, regional client meetings and quarterly service ratings.
The Technology to Win
COCC offers and supports a single core system, branded INSIGHT. The INSIGHT core system is a next-generation, relational database system that operates in an online real-time processing environment, encompassing all deposits and loans. Technologically, INSIGHT utilizes an Oracle database with a Microsoft Windows-based .NET architecture user interface.
The INSIGHT platform also enables COCC to integrate best-of-breed ancillary products to the core while ensuring that the Company can develop, integrate and deliver capabilities that clients need. Because COCC uses the latest technologies, the integration processes are simpler and more complete than traditional legacy systems. This enables COCC to "shop" for the new and innovative products to improve a financial institution's capabilities and offer choices to meet each client's needs. The .NET infrastructure, open architecture and Oracle database enable COCC clients to stay on the leading edge of innovation. Breakthroughs such as core processing Apps deliver enhancements quicker in a more cost-effective manner.