COCC builds trust with clients while shining as an innovative technology force with talented teams.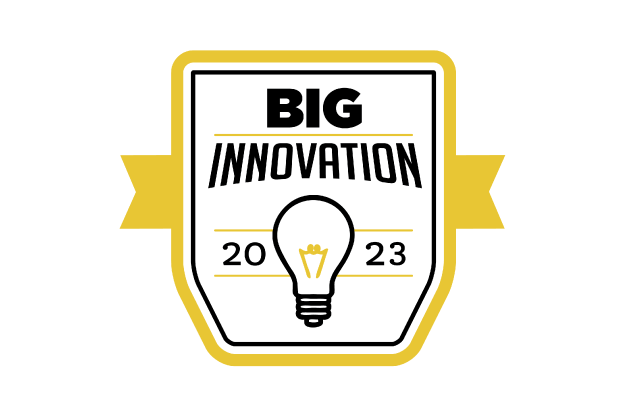 SOUTHINGTON, Conn. – The Business Intelligence Group announced today that it has awarded COCC the 2023 BIG Innovation Award. This annual award program is judged by experienced business executives and experts to ultimately recognize only the most innovative organizations transforming industry standards.
The financial technology industry has faced rapid acceleration in a post-pandemic environment which advocated for self-service and increased flexibility. COCC is at the forefront providing innovation with customer-centric workflows and products that enable community banks and credit unions to surpass industry competition.
COCC's proprietary and premier consumer loan origination solution, LoanWriter, reduces friction for the end-customer and the bank by offering a seamless experience from start to finish throughout the loan origination process. LoanWriter's advanced integrated digital application and workflow fully supported the initial phase of PPP loans during unprecedented times. Dedicated teams within COCC worked quickly to design a digital self-service experience replicating all requirements for the Small Business Administration's (SBA's) forgiveness application for PPP loans. In an effort to minimize the impact on small businesses and their banking providers, these talented, driven teams ensured the application stayed up to date with changes issued by the SBA and made the workflow available to all clients at no additional cost. COCC continues to make significant strides leveraging their first-class technology, such as their high touch mobile and digital banking applications, to provide advanced customer experiences and end-to-end solutions that drive engagement and reshape the future of self service.
"Innovation is 'business critical' in today's society," said Maria Jimenez, Chief Operating Officer of the Business Intelligence Group. "We are thrilled to be honoring COCC as they are leading by example and improving the lives of so many."
About Business Intelligence Group
The Business Intelligence Group was founded with the mission of recognizing true talent and superior performance in the business world. Unlike other industry award programs, these programs are judged by business executives having experience and knowledge. The organization's proprietary and unique scoring system selectively measures performance across multiple business domains and then rewards those companies whose achievements stand above those of their peers.