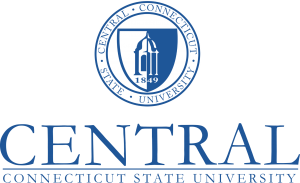 SOUTHINGTON, CT—COCC and Central Connecticut State University are proud to announce the launch of a joint continuing education program designed specifically for COCC employees. The program, known as Corporate Leadership Development (CLD), gives COCC employees the unique opportunity to enroll in CCSU's Official Certificate Program in Business Leadership, taking graduate-level courses directly applicable to their COCC career with all tuition expenses fully funded by COCC.
The CLD program focuses on business acumen, academic development, leadership and development, using a three-pronged approach to promote growth among the selected candidates. Along with courses focused on leadership and business, the program also includes courses customized for COCC to address the fintech industry. Upon completion of the two-year program, successful candidates will earn an Official Graduate Certificate in Business Leadership from CCSU and will have completed 12 graduate-level credits that can be applied toward the MBA program at the University.
Fourteen COCC employees were selected for the CLD program. The cohort comprises a diverse cross-section of employees, with participants from 14 different departments. The program will give these employees the opportunity to interact with and learn alongside a group of coworkers with whom they may not otherwise typically work.
"We recognize how vital it is to grow the next generation of leaders for our company," said Richard A. Leone, Chief Executive Officer at COCC. "To partner with a University like CCSU for this program, and at no cost to our employees, is a testament to our investment in our people and our relationship with CCSU."
This CLD partnership extends a longstanding relationship between COCC and CCSU. Roughly 15% of COCC employees attended CCSU and 28 CCSU students have participated in the COCC internship program since 2017. Mr. Leone himself is also a CCSU alumnus and serves as the American Savings Foundation Chair in Banking and Finance at CCSU.
"The School of Business is working closely with business leaders to develop graduate programs that specifically address the skills they envision for their workforce," said Dr. Joseph Farhat, interim dean of CCSU's School of Business. "The School of Business at CCSU is committed its role in developing the workforce of the State of Connecticut and to prepare our graduates to thrive in a changing economy."