COCC Turns the Corner on 50 Years of Excellent Service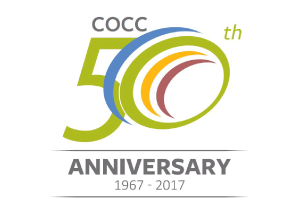 June 30, 2017, Southington, Conn. – COCC, an award-winning, client-owned financial services technology company, will officially celebrate 50 years in business on June 30, 2017.
Founded in 1967 as the Connecticut On-Line Computer Center, COCC was formed by members of the Savings and Loan League of Connecticut in an effort to pool the resources of several small community banks for core services and data processing. COCC has grown significantly since its humble beginnings, now employing over 450 people and providing industry-leading products and services to over 175 community banks and credit unions throughout New England, New Jersey, New York, Ohio and Pennsylvania.
COCC's five decades of service have been defined by a constant commitment to providing the best technology innovations and customer service that allow our clients to succeed in an ever-changing banking environment. COCC has always stood at the forefront of innovation, regularly introducing products and services that adapted to changing regulations and growing consumer needs. From NOW Accounts to the development of a new, real-time core processing solution, Check 21, and the expansion of cash management solutions, COCC has responded to changing client needs with flexibility and passion. Today COCC continues with this theme, helping its clients compete in the ever-evolving digital space by offering leading-edge virtual online channels with full integration into COCC's highly flexible, real-time core processing solution, INSIGHT.
"Our goal is to say 'yes' to our clients," said Richard A. Leone, CEO. "Our clients are not just our owners, but they are the primary drivers of our innovation and success. When they come to us with a need for a new product or service, we do everything we can to add it to our offerings. Our success over the past fifty years has truly been a result of this collaborative spirit."
COCC will commemorate its 50th anniversary at a special event next month with an evening of food, festivities and an exclusive concert performance. COCC will also be releasing a special commemorative book celebrating the people, milestones and memories that have culminated in COCC's success over the past five decades.