Millbury Savings Bank Gains Efficiency and Enhanced Customer Experience with COCC Partnership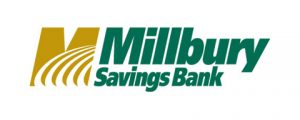 September 2017, Southington, Conn. – Millbury Savings Bank of Millbury, Massachusetts has chosen to partner with COCC for core banking technology services.
Founded in 1854, Millbury Savings Bank today has branches in Millbury and Worcester and over $200 million in assets. Millbury Savings Bank is mutually owned and provides a full array of banking services that meet the needs of individuals, families, and small to mid-size businesses within Central Massachusetts.
As Millbury's leadership began to look toward the future of banking, they realized that they needed to improve their technology both in terms of efficiency and customer experience. "We take a holistic approach to our total technology needs," said Robert J. Morton, President and Chief Executive Officer. "With that in mind, we needed a core provider that could provide more efficiency for our employees and more relevancy for today's customer experience."
The bank also sought out one entity to support their IT infrastructure, as well as integrated electronic and business banking offerings. COCC's cash management suite of services, with built-in ACH origination and automated wires, appealed to Millbury Savings Bank as they begin expanding their commercial banking services.
"Commercial banking is seeing a lot of growth opportunity now," said Mr. Morton. "By partnering with COCC, we can evolve in response to this opportunity and offer more robust services to our business customers."
"Another exciting aspect about COCC is that the electronic offering is integrated so well, with features like mobile deposit and customer-friendly online banking," said Lynne Feiz, Vice President and Corporate Communications and Marketing Officer. "This offers a much better customer experience with new channels, new services, and new products."
"We're looking forward to our new partnership with Millbury Savings Bank," said Richard A. Leone, Chief Executive Officer of COCC. "Community banks like Millbury are a core part of our client base, and like all of our clients, they drive us to innovate and grow so that we can provide them with the best products and services to serve their communities."
###
About Millbury Savings Bank
With more than $200 million in assets, Millbury Savings Bank is a local, full-service bank that has been serving the needs of our customers since 1854. As a mutual savings bank, we don't issue stock or answer to shareholders or owners. Instead, we exist to serve our depositors, borrowers, and the community. We offer an array of savings and loan products that meet the needs of individuals, families, and small to mid-size businesses within Central Massachusetts.
https://www.millburysavings.com
About COCC
COCC is an award-winning client-owned financial technology company servicing financial institutions throughout the Northeastern United States. Launched in 1967, COCC was founded by its clients. This unique cooperative structure has set COCC apart from the competition and is one of the driving forces behind their success. COCC is the fastest growing financial data processing company in the United States and recognized as a leader in delivering innovation and the quality service financial institutions demand and deserve.