As an industry leading fintech provider, COCC has remained dedicated to expanding market presence by enhancing a cutting-edge suite of digital products, forming robust integration capabilities and emphasizing focus on fostering the growth of clients and their unique needs.
In an era marked by digital transformation, COCC understands the importance of being more than just a participant; it's about being a leader. We are not just creating digital tools, we are designing future-ready solutions that set new benchmarks for efficiency, agility, and user experience. Our suite of modern, feature-rich solutions is not a static collection, but a dynamic ensemble of tools that continuously evolve. With the financial world becoming increasingly reliant on digital interfaces, we stay at the forefront of innovation to not only meet the current demands, but to anticipate future challenges, ensuring our clients are always one step ahead.
Understanding our clients' unique needs is central to our mission. We are not in the business of offering uniform solutions. We pride ourselves on our consultative approach, where we take the time to understand the specific challenges, aspirations, and nuances of each individual need. This client-centric approach ensures that we're not just delivering products, but crafting solutions that propel our clients' growth.
At COCC, our dedication extends beyond the confines of contracts or transactions. We view ourselves as partners in our clients' journeys, deeply invested in their success. As the digital landscape of the financial sector continues to shift and evolve, clients can trust in COCC's unwavering commitment to equip them with the tools, insights, and expertise they need to not only navigate, but to thrive.
SINCE 2016
Asset size has increased by
124%
Full-service branch locations have increased by
21%
In 2016, CNB underwent an initiative to determine if we were with a technology partner that shared the same culture and customer experience expectations. At that time, it was determined that COCC shared our vision and customer experience model, and CNB made the decision to upgrade our core system along with most electronic offerings, including mobile and eBanking solutions. Over the past several years, COCC has held up to their commitment to being a nimble provider of quality financial software solutions so that we may offer up to date services to our customers. We have a very unique multi-brand strategy where we have multiple banking divisions under one bank charter. Our partnership with COCC has allowed us to continue this strategy, maintaining separate and unique branding for six divisions.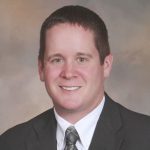 Richard Greslick
SEVP & COO of CNB Bank
As we reflect on our partnership with COCC, we are thrilled to have experienced substantial growth since we joined. We have completed two mergers, and we have seen an increase in the number of members and assets under management, demonstrating the growth trajectory of our credit union. This reaffirms our commitment to serving our community's financial needs effectively for the future. COCC has been a positive partner through these large changes as we grew from Members Advantage Credit Union and River Valley Credit Union independently to 802 Credit Union together. Most recently 802CU has successfully merged with Vermont VA Federal Credit Union. This growth is a testament to the collaborative efforts that define our partnership, and we look forward to continuing to achieve even greater milestones together in the future.
Sean Gammon
CEO of 802 Credit Union
SINCE 2020
Asset size has increased by
167%
Members have increased by
140%