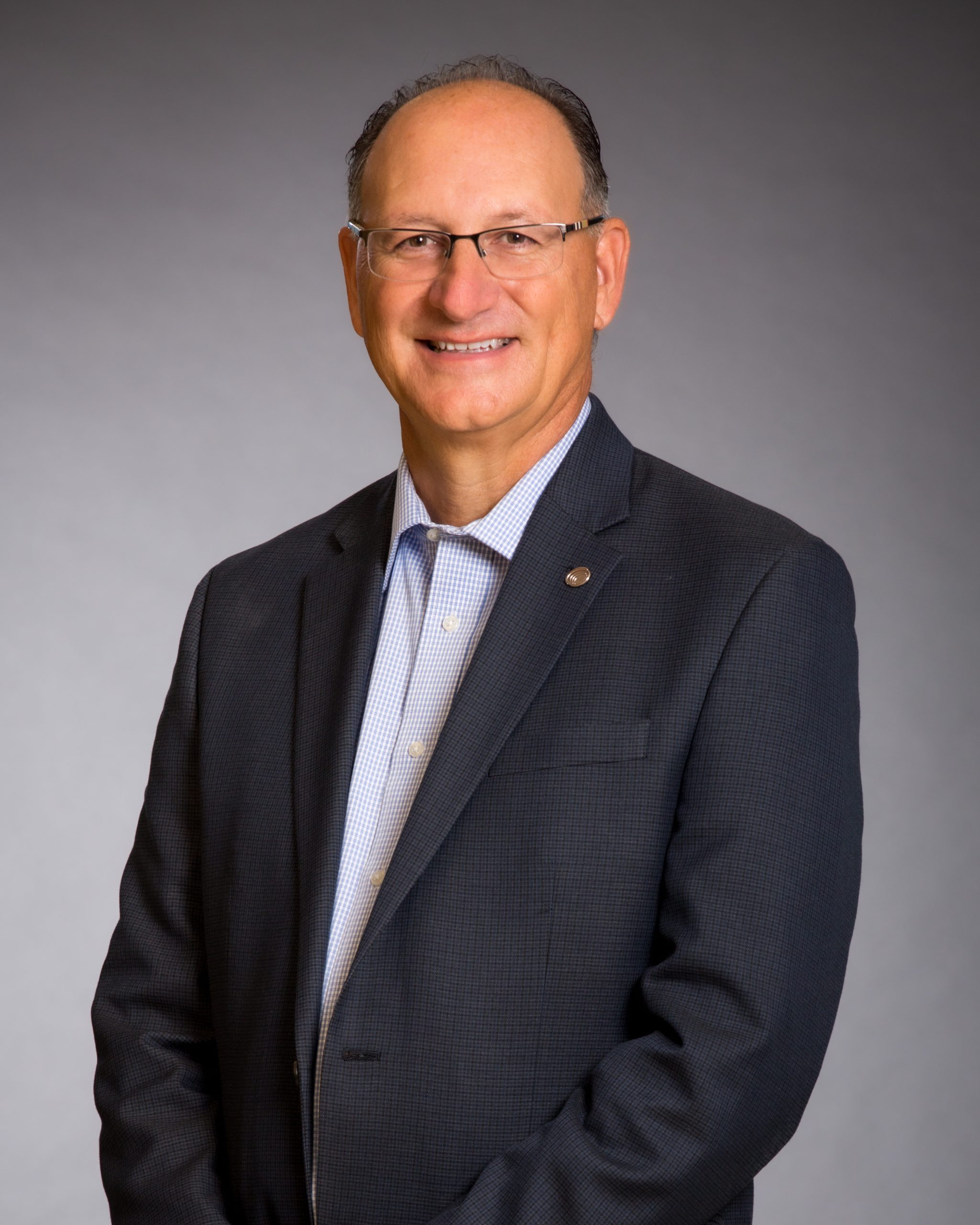 Richard A. Leone
Chairman of the Board of Directors, Chief Executive Officer & President
As Chief Executive Officer and President, Richard A. Leone drives growth by actively promoting COCC's next generation technologies, cooperative ownership structure and entrepreneurial service culture.
In 1991, Rich joined COCC as Chief Financial Officer and was named Chief Executive Officer in 2002. Since taking over as CEO, Rich has significantly grown COCC's revenues and consistently maintained high client service ratings, staying true to the founding mission from when the Cooperative was established in 1967. Under Rich's leadership, COCC has focused on providing innovative technology solutions that give our clients a competitive edge in an ever-changing technology market. Rich continues to grow the Company by ensuring our corporate culture matches that focus. In 2015 and 2019, Rich was named the Top Leader in the midsized and large companies categories, respectively, by the Hartford Courant Top Workplaces program. During that time, COCC has also been among the Top Workplaces in Connecticut for eleven consecutive years.
Rich is a recognized speaker on topics ranging from bank technology strategies to leadership initiatives in service industries. He also serves as the American Savings Bank Foundation Chair in Banking and Finance at Central Connecticut State University and is an adjunct professor in the Finance Department. Rich is also a member of the Board of Directors of The Marlin Company, a digital signage company in Wallingford, CT, a past director of the Connecticut Technology Council, a member of the Connecticut Business and Industry Association and serves as president of the Avon Chamber of Commerce. As a member of the Connecticut Society of CPAs and the American Institute of Certified Public Accountants, Rich was awarded a CPA designation from the state of Connecticut in 1985.
A Conversation with Richard Leone, CEO
What is your background and what brought you to COCC?
I began my career in 1984 in public accounting, and joined Touche Ross & Co. in 1986 as a senior accountant. COCC recruited me as Chief Financial Officer in 1991, which exposed me to this great organization, its clients, and its potential. In 2002, following an extensive search, I was named President and CEO. In total, I've been with COCC for over 30 years, which is quite typical of our employees.
What is it about being CEO that gives you the greatest satisfaction?
For me, it's about creating opportunity. When we're growing—and we've been growing very nicely over the last four or five years—we're presented with all kinds of challenges as well as opportunities for our employees to grow, take on more responsibility and earn promotions. With growth comes opportunity, and with opportunity comes new jobs for new employees. In the last three years, we've created 25 to 30 new jobs here at COCC. That creates the most satisfaction for me: creating new jobs and seeing all the new faces of new employees coming on board.
What makes COCC special in today's market for financial data processing services?
There are many other companies that do what we do, and we really need to differentiate ourselves in a competitive market. The way we do that is by taking care of our customers, and our client service is far and away the leader in the industry. We're fortunate that we're local: we're not a big, international company. Instead, we're within two hours of the vast majority of our clients. So when they need support, training or extra service, we can quickly get out there to support their needs. That differentiator—being able to serve our clients—is a big key to our success.
Can you speak about COCC's "say yes" attitude and flexibility when it comes to providing products and services to our clients?
We are better when we collaborate. Four of us working together can make better decisions and solve problems much more easily than one of us alone. COCC's "say yes" attitude really dovetails off of our focus on collaboration. We're presented with problems from our clients every day. Solutions are not always readily available, so many times, we need to be creative in order to solve the problems that arise. With 170 banks and credit unions spread over 13 states, it's not surprising that we are often presented with problems that we haven't seen before, and the best way to solve those is by collaborating with our teammates. We're extremely fortunate here at COCC that we have incredible talent in all areas of our business. We can get a programmer, a systems analyst and a customer service specialist together very quickly to start problem-solving. We're very close together geographically as well, with one building in Southington and one in Avon, so that enables us to get together easily and start solving those problems and meeting client needs. Collaborating is the key to our flexibility.
Can you speak about how you personally build relationships with our clients?
Building relationships is where service really comes in, and I personally take a lot of time to get to know our clients. This is where having 170 clients is really an advantage to us. We don't have thousands of clients, so that allows me to personally get to know every one of our banks and credit unions. Spending time with them is really the best way to build those relationships. This means a lot of travel: we get out of the office a lot, including the officers and customer service specialists. The way to build these strong relationships is to go to where our banks and credit unions are, visit their offices, learn about their business challenges and strategies—and then to come back with that information to help our service teams more adequately address their needs.
How is COCC growing as a company?
We've been growing steadily over the past five to six years, at an average of 8-10% of our revenue annually. This is very healthy growth, and it has been an ideal pace for us because it's created new opportunities and new jobs while allowing us to take care of the needs of our existing customers. Any company that starts growing too quickly will start to strain under that growth, and I think we've struck a nice balance between growing at a healthy clip and not growing too fast that it starts to put a strain on our resources and strain on servicing our customers. Instead, we've been able to do both: grow and service our customers.
Can you share some information about COCC's ongoing internship program?
It's no secret that young folks are the key to our future. The internship program has been wonderful for both COCC and our interns. It's really a two-way street. We bring on 15 or so interns during the summertime, enabling us to get plenty of work and projects completed, particularly with projects that maybe we needed a little extra help to finish up. Meanwhile, the interns get the chance to work for a growing, vibrant company that gives them very valuable work experience. Plus, many of these students have come to work for us full-time after their internships. So it continues to benefit COCC as a company in that we are able to hire recent college graduates into full-time employment.
We all have a responsibility to invest in the younger generations, and what better way to do that than to present them with an opportunity in which they can contribute to the success of an organization, gain valuable work experience and prepare them for a full-time job? For me personally, I enjoy working with young people because they bring new ideas and thought leadership into the financial services industry. Our clients have been challenged by how they are going to service this new generation of consumers, so by bringing them on here at COCC, we've learned how they use their banks and credit unions, what their buying habits are, what their financial habits are and more. So it's truly a mutual relationship: we benefit just as much as they do.
It is very unique for a CEO to spend so much facetime with employees at events, lunches, morning coffee hours, etc. Can you speak to how you build relationships with employees?
One of the things that separates us from our competitors is that we have a mentality that no job is too large or too small, so I do a lot of the same work that our customer service employees do. I'm serving our customers every day: solving problems, getting information from clients on products they might need, matching them up with services that they request and more. From a leadership standpoint, I think a lot of our employees realize that I do a lot of the same work that they do. This really builds a comradery and relationship throughout all levels of the company. As we move forward, the employees see me actively involved in our business. I also really enjoy spending time with our employees. It's a part of my responsibility and my leadership focus, and my goal is to show employees that ultimately we are all doing the same job. It all comes down to taking care of our customers—and if we all do that, we will all be successful together.
What do our Core Values mean to you?
Our Core Values are who we are. If we live our lives according to these values, we will all be successful, and we all have a responsibility to spread and share those Core Values throughout the company. We've added many new employees in the last three years, so we need to bring these Core Values to the forefront of these new jobs every day. I'm truly convinced that if we live our Core Values every time we come to work, then we will be successful together. It's been the key to our success for almost 50 years now.
What are your plans going forward?
In our business, growth is what fuels innovation. When you look at all the new clients and all the new revenue coming in, we use that revenue to reinvest in our products and services. When we look at new products and new services, that's being funded by new business growth. So while we continue to grow, we can continue to develop and release new products. And it's really that new product which fuels the growth. Ultimately it's a cycle that keeps us going: the revenue from new clients fuels new growth, while that new growth and new products fuel new clients. And we've been able to accomplish that now for the last five or six years.
What makes COCC such a special and unique place to work?
I've been here now for 25 years, so I have grown up within this culture. I can see how the culture has evolved from where we were 10, 20 or 30 years ago. We've always been very customer-focused, which is a huge advantage in our industry. Today, we're large enough to have big company benefits and programs, such as our subsidized lunchroom, our workout facility or our health benefits. Yet, at the same time, we're still small enough to be a family. I know and interact with the majority of the employees; we see each other on a daily basis. We have the best of both worlds as a large company with big benefits, while staying small enough that we're still a family here at COCC. That helps solidify our culture: to take care of the customer, and everything else takes care of itself.